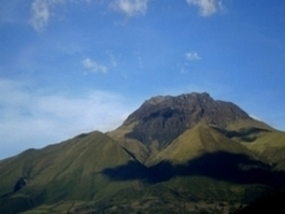 Imbabura

is a hamlet on the southern flanks of the massive

Imbabura

. Due to its location it makes the perfect base for demanding climbs of

Huarmi Imbabura

(12.800ft) or

Cerro Imbaburra

(15.100ft), as well as easier hikes in the area, e.g. to the top of

Cubilche

(12.100ft), offering spectacular views of Lake

San Pablo

and the city of

Ibarra

. Families from the village of Imbabura offer guiding services, meals, and camping grounds for passing hikers.