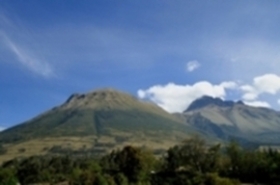 Abatag

is a small village close to the town of

San Pablo

with stunning views of Imbabura Mountain and Lake San Pablo. It makes a good base for hikes in the area, boat
trips on the lake,
and visits to

Hacienda Cusin

and the adjacent monastery. Families p
rovide food and guiding services. Every October, Abatag celebrates the Fiestas de Abatag with days of music, dance, competitions, and other events.