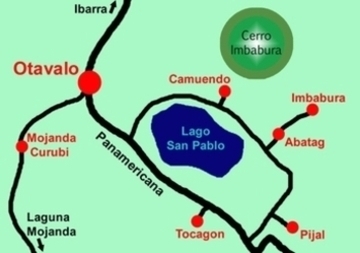 This
little map shows the locations of all the communities that are part of our tourism network

Red de Turismo Imbakucha

. Unfortunately, not all communities can easily be reached by public bus, but taxis are cheap, and none of the communities is more than 30 minutes away from Otavalo.
We are happy to help you arrange your transport from Otavalo.

For more detailed information on the communities and what they offer, please choose from the menu above.